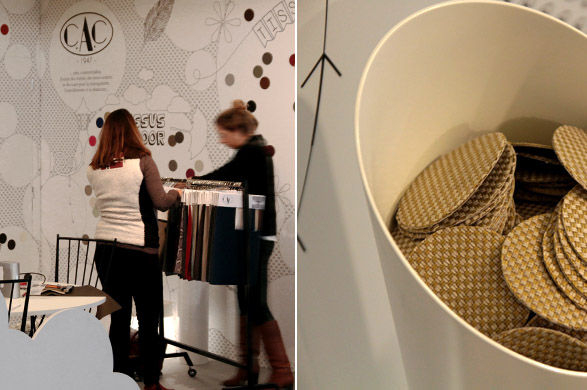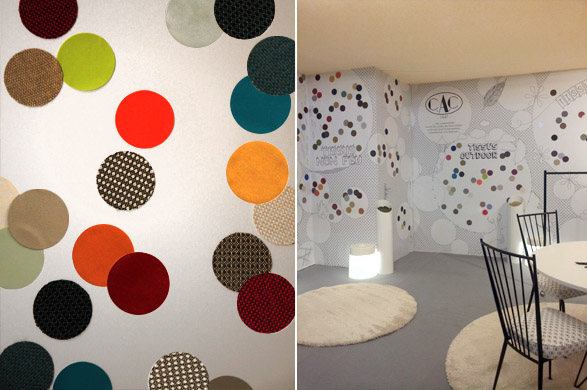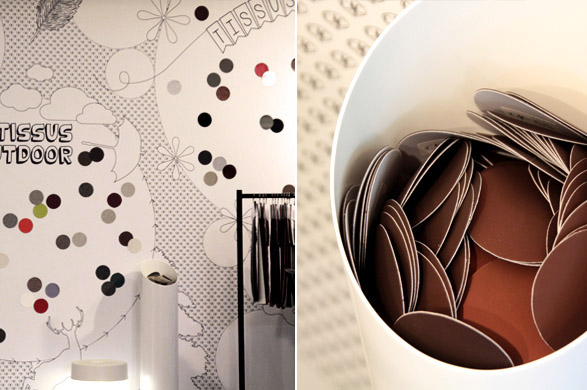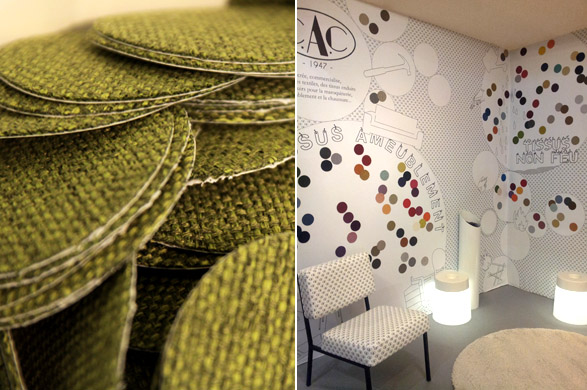 This time it is a small stand of 15 sqm that CAC commanded the prairie : the challenge is inversely proportional to the space avaialble . Upholstery fabrics ranges of the brand, fireproof fabrics, outdoor fabrics, and woven cladding ... will be presented at the show EQUIP'HOTEL . CAC also like to eccho its new Showroom rue du Temple in Paris ( BOMA architectural company).

The recurring element of this stand Equip'Hotel is the cylinder which is the extension of the image CAC , as staged at the Showroom .
Circles as an elementary basis of these cylinders. Many impinging point , attracting the eye of buyers and visitors to the CAC collections presented at the show . The element "circle" is used, overlaid , manipulated accumulated .
Montage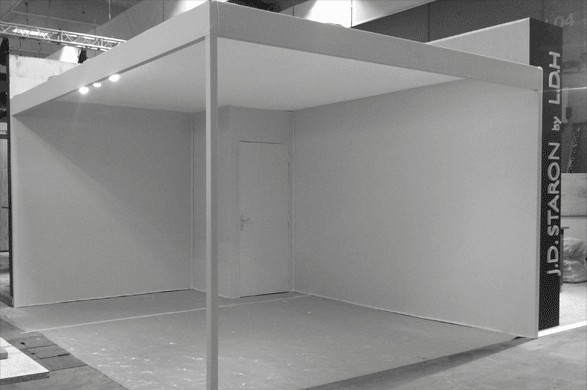 Outline