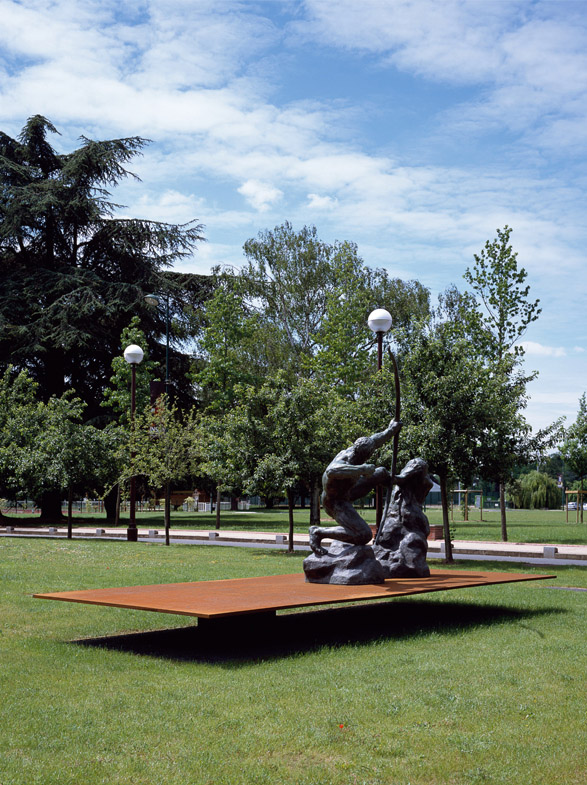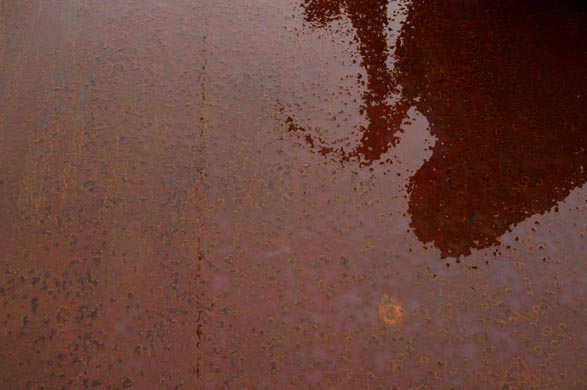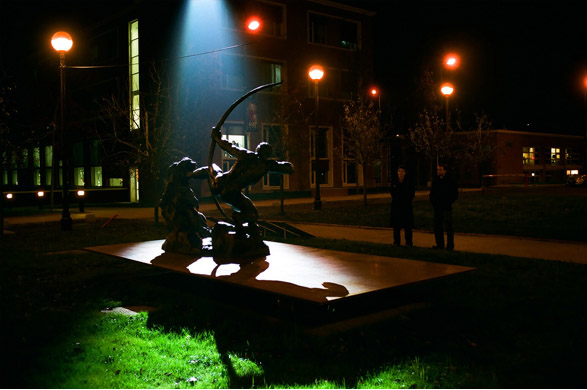 Sculpture "Herakles Archer" by Antoine Bourdelle located in INSEP since 1953 has become the emblem of this French house of sport. The statue was not looked at anymore on its inadequate former base.

La prairie atelier proposed to relocate Herakles on the central esplanade, more open. To the omnipresent red brick, the new base confronts a large sheet of Corten steel. The rust-colored metal projects towards contemporary references. The 4 cm thick plate is rolled backwards in a worshop. Herakles (600 kg) is placed upon it in balance. It is the mass of bronze that repositions the metal sheet perfectly horizontally.

INSEP is also a middle & high school. A dynamic absorber positioned inside the cast dampens vibrations in the event someone would jump on this large 4 tons sheet...


Delivery : September 2011
Budget : € 67 000
Construction : 3 months
Client : INSEP (National Institute of Sport, Performance and Expertise) Paris - Thierry Maudet, Director - Veronique Génot, head of construction mission - Sandrine Simon Megy - Julien Faraut, consultant.
Team : La prairie atelier architects - Ingerop (Pierre-Alexandre Cot, structural engineer) - VPEAS (Xavier Favand economist) - APAVE, control office - Nicolas Imbert, restaurer.
Enterprises : GTM (Christopher Beaupuis) - Boutisse, structural work - Dutheil, locksmith - Chaudram, rolling - Gerb (Michel Maillard, engineer), ADA - Clémençon, electricity - GVE, green spaces.
Photographs : © François Poivret.
The renovation
Photos of statue's hoisting : © Pascal Aimar, Tendance floue agency, by his kind permission.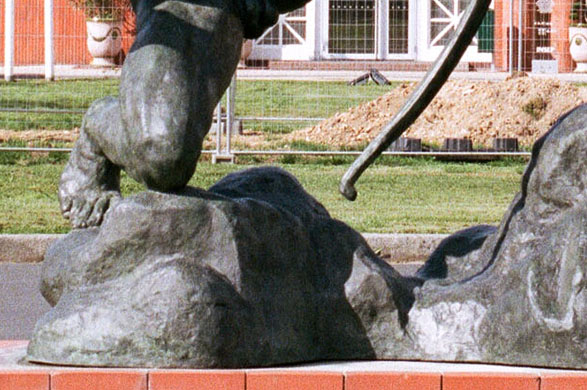 Plans
Deformation calculations : INGEROP, Pierre-Alexandre Cot