Synopsis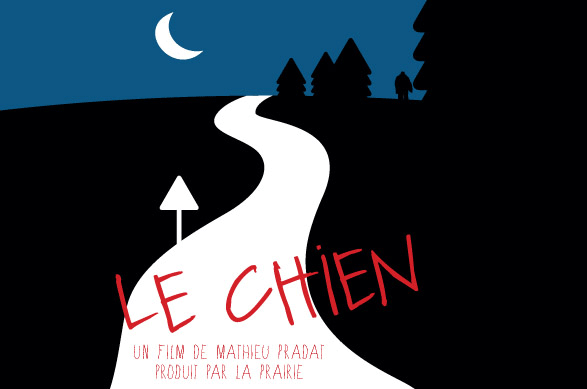 "Étranges étrangers
Vous êtes de la ville
vous êtes de sa vie
même si mal en vivez
même si vous en mourez."
Jacques Prévert


Returning from their holidays, Emmanuel, Bouchra and their daughter Zoé run over with their car the dog of "Gros", a homeless person. The ultra-violent aggression that results from the accident troubles up the serenity of the family for long. The feeling of anxiety is reinforced when the family realizes that "Gros" is a neighbor...
Inspired by a true story.

Selections
ESPAGNE - FESTIVAL INTERNACIONAL DE CINE PARA LA DIVERSIDAD
ANDOENREDANDO
- Torre Pacheco (Murcia) - november 6 to 14 2015.
COLOMBIE - X FESTIVAL INTERNACIONAL DE CINE DE
DOSQUEBRADAS
-  Risaralda - 2015/09/29 to 10/03. Program E fiction.
FRANCE / Livre et lecture en Bretagne / June 2015 : Purchase of the film in DVD format for the consultation and loan by the brittany libraries.
MONTREAL / QUEBEC / 7th edition of the
festival Zone Homa
/ selection of the
Semaphore
/ June 2015 : selection for short films evenings. Summer 2015.
PARIS / March 21, 2015 : Premiere at Le studio Theatre in Aubervilliers.

BREST / January 30, 2015 : Premiere at Le Celtic.
Production
Short film - 2015 - 20mn -  fiction - dramatic comedy - written & directed by Mathieu Pradat - produced by Marie Eve Roques for La Prairie productions - with the support of the Brittany region (Bretagne, France), the department of Finistere in partnerchip with the CNC.
With : Fabrice Adde, Romane Duval, Christophe Briand, Myriam Bella, Inge Offermann, Yvan Cariou, Muriel Riou.
Shooting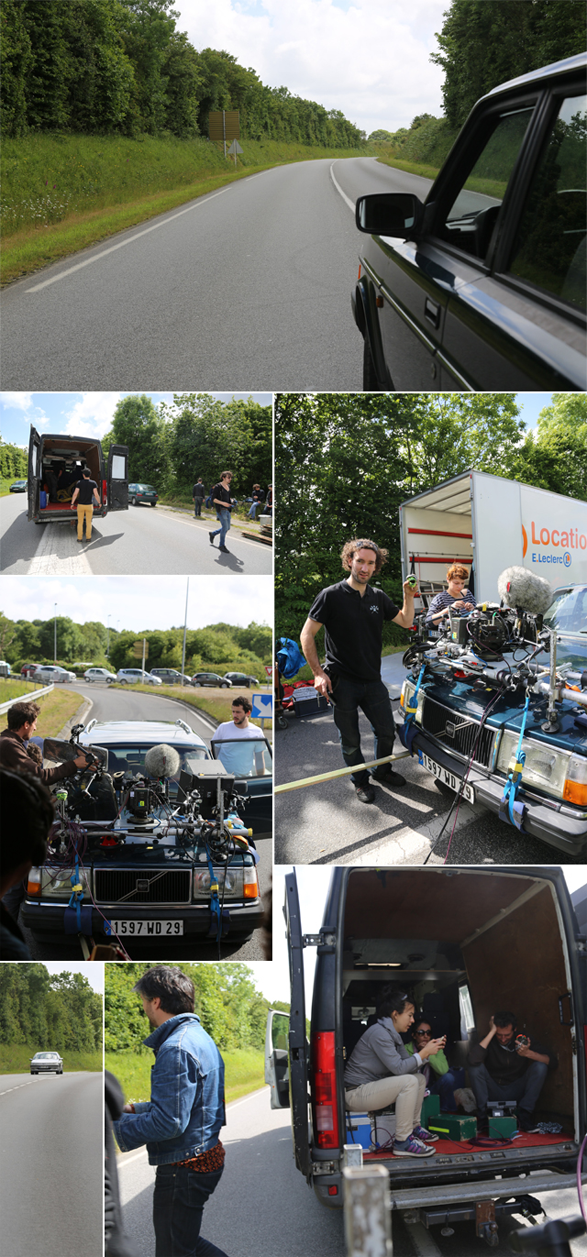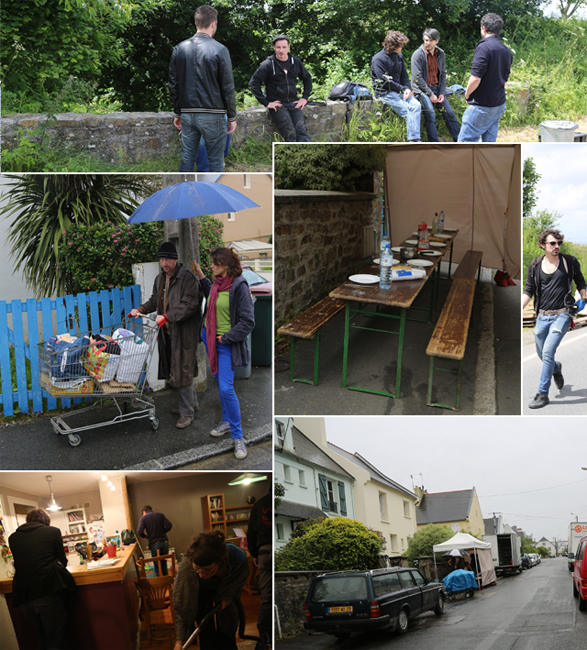 Credits
"The dog", a film by Mathieu Pradat
produced by La Prairie productions

with :
Fabrice Adde : Emmanuel
Romane Duval : Zoe
Christophe Briand : Gros
Myriam Bella : Bouchra
Inge Offermann : Elizabeth
Yvan Cariou : Policeman Victor
Muriel Riou : Policeman Isabelle
Robert Joubin : Chief of police
Cédric Chavin : Driver
Chichi & Volim : Dogs

written and directed by : Mathieu Pradat
executive producers : Marie Eve Roques & Mathieu Pradat
production manager : Marc Bellay
original idea of the scenario : Nicolas Pradat

first assistant director : Marjolaine Grandjean
cinematographer : Frederick Mainçon
film editing : Marie Liotard & Marielle Babinet
production designer : Gaëlle Ruwet
music : Nicolas Pradat
sound : Valérie Arlaud & Pierre-Albert Vivet
costume designer : Loeiza Beauvir
make-up artist : Simon Livet
script supervisor : Alexandra Verien
casting : Alexandre Nazarian

post-production executive : Emmanuelle Bouziguet
second assistant director : Marc Bellay
script trainee : Paola Termine
color grading : Andres Melendez
camera assistant :  Marine Beauguion
cinematographer's trainee : Pierre Le Meut

sound : Pierre-Albert Vivet
sound assistant : Mael Dupon
sound editing : Valérie Arlaud & Pierre-Albert Vivet
folley artist : Julien Chirouze
mixer : Gabriel Prodhomme

designer's assistant : Dimitri Meruz
designer's trainee : Lea Conteau
designer's trainee : Marine Le Doz
props: Anthony Gouraud
location scouting : Elizabeth Peron
additional location scouting : Owen Morandeau, Guillaume Moinard

lightning technician : Remy Barbot
grip : Thibaud Cloarec
grip assistant : Angèle Laroche

location manager : Jean-Mich 'Le Moal
location manager assistant : Alexis Blais
manager : Charles Quintard
stuntman : Cédric Chavin

casting assistant : Lea Conteau, Yves-Marie Geffroy
children's animator : Camille Gallardo
makeup artist's trainee : Elodie Struillou

La prairie productions :
production Assistant : Milica Trojanovic, Paola Termine
trainees : Antonin Bonneau, Romane Borgeais